The A-lined skirt…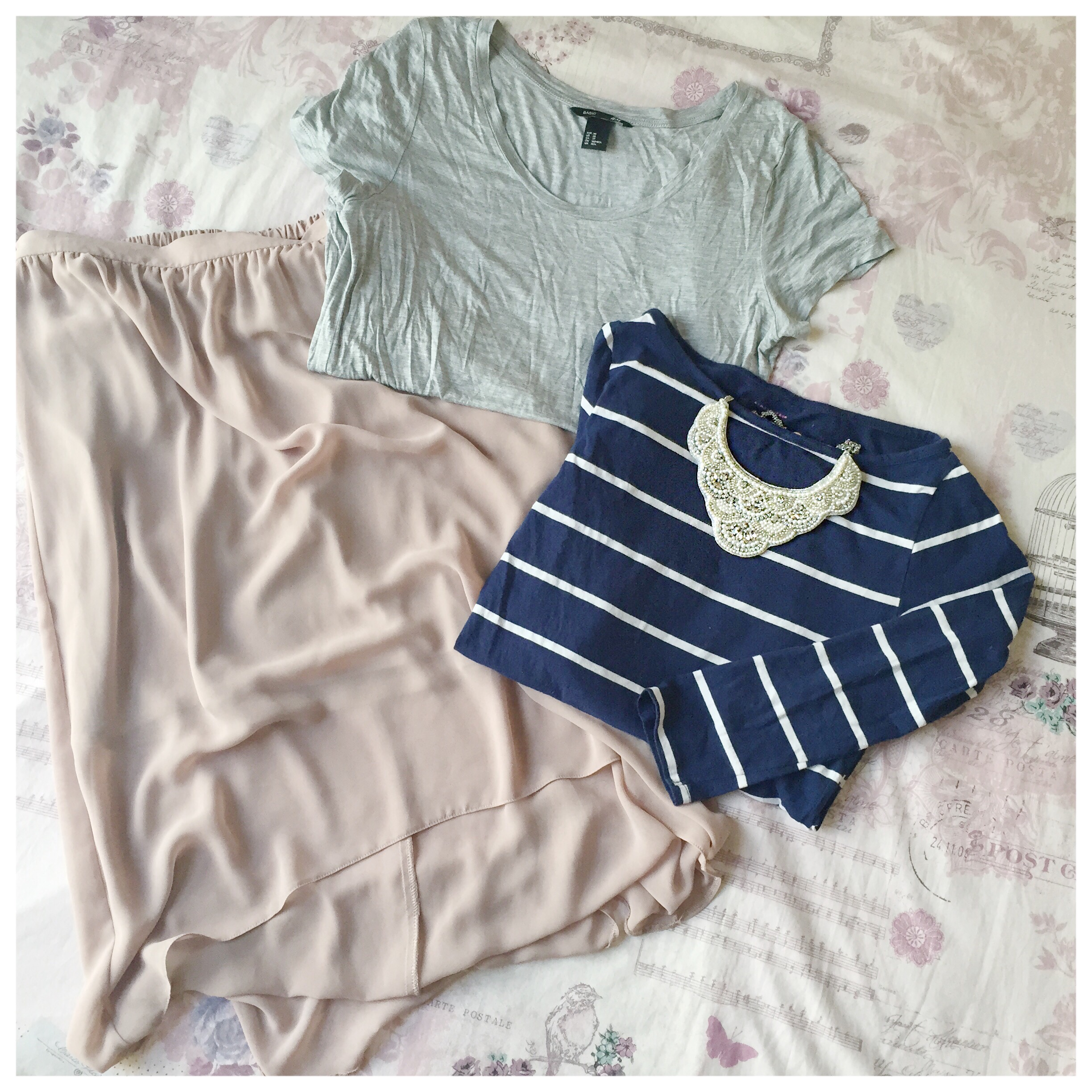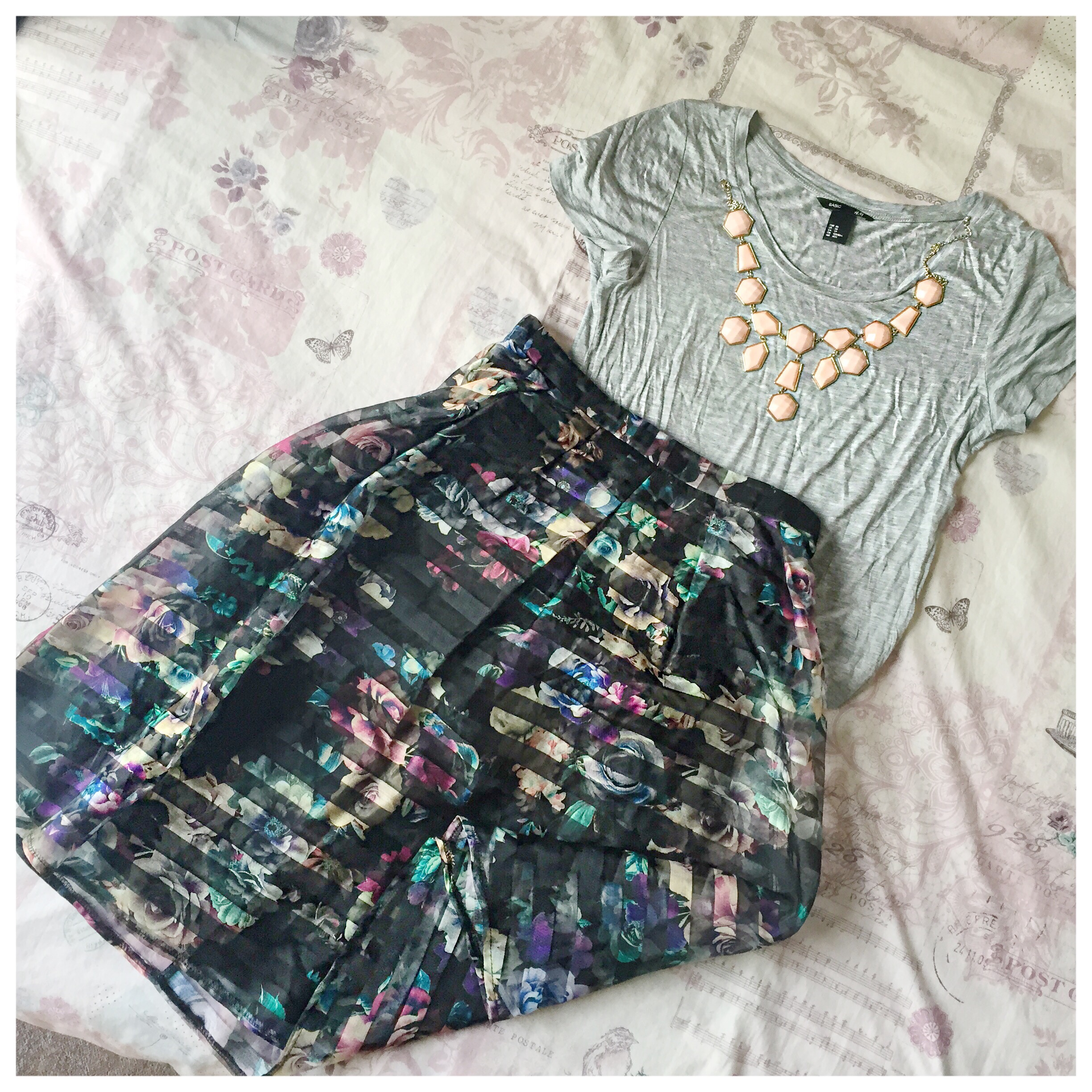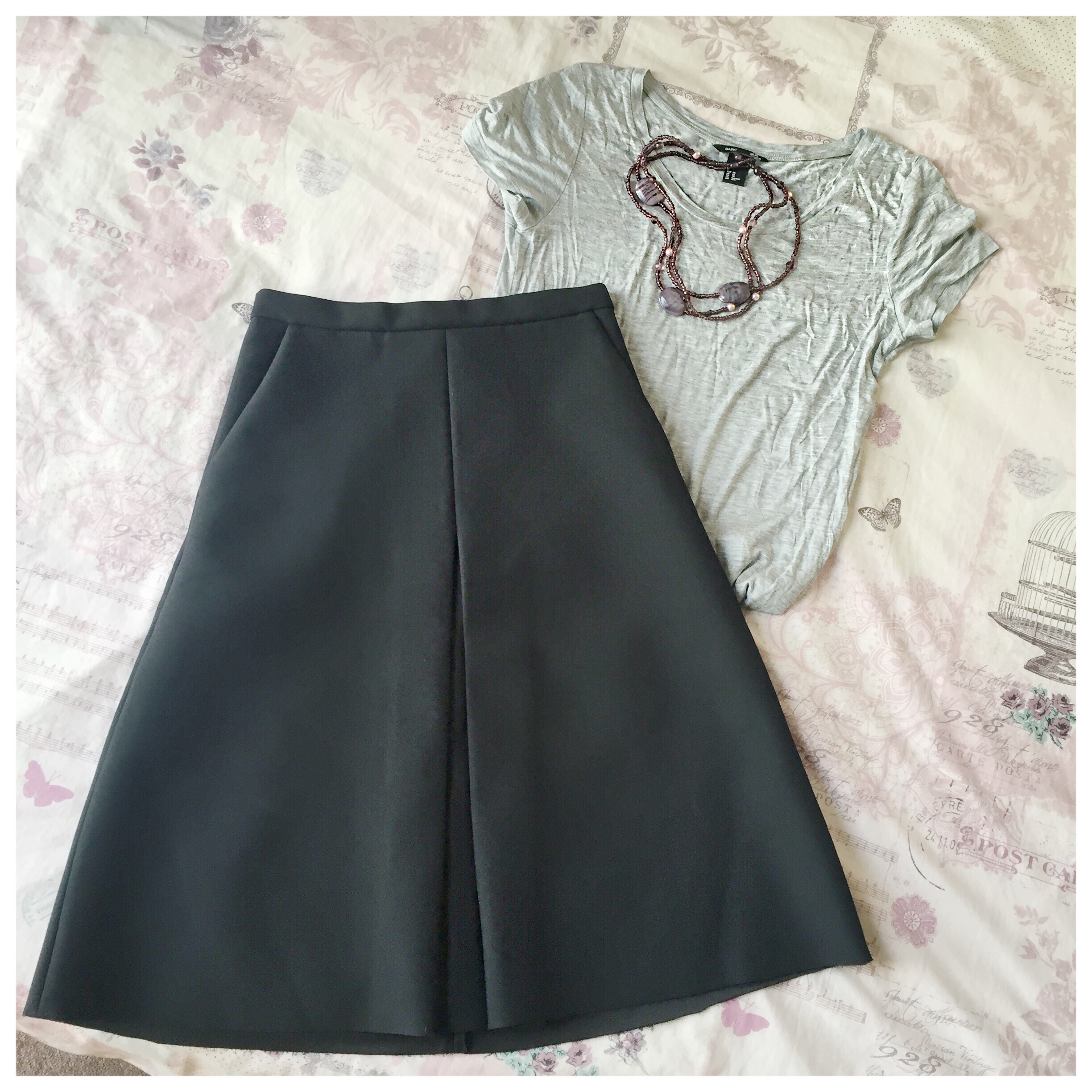 I'm a fan of skirts and I like my outfits simple, so today I decided to show you how I wear my A-lined skirts.
Dorothy Perkins, dusty pink dipped hem shape.
Primark, printed and sheer
H&M Trend, very strict fabric with a centre file and pockets.
They're all matched with the same grey top and one outfit with a blue/white boat neck top as well.
Which one do you favour?