London Fashion Weekend 2012
;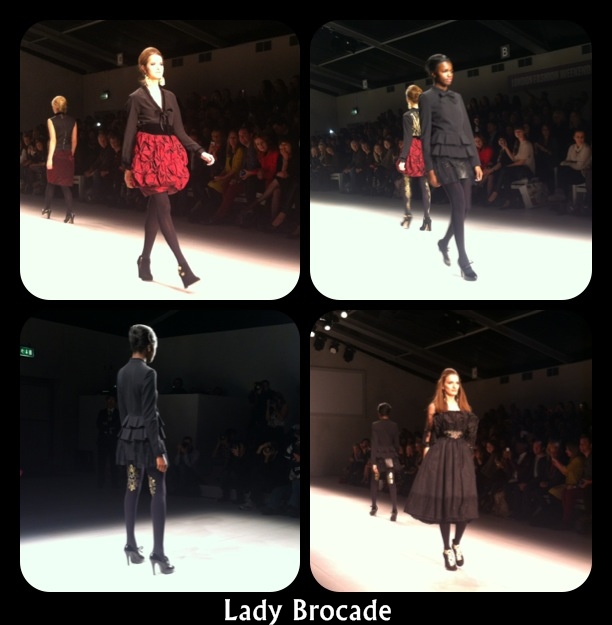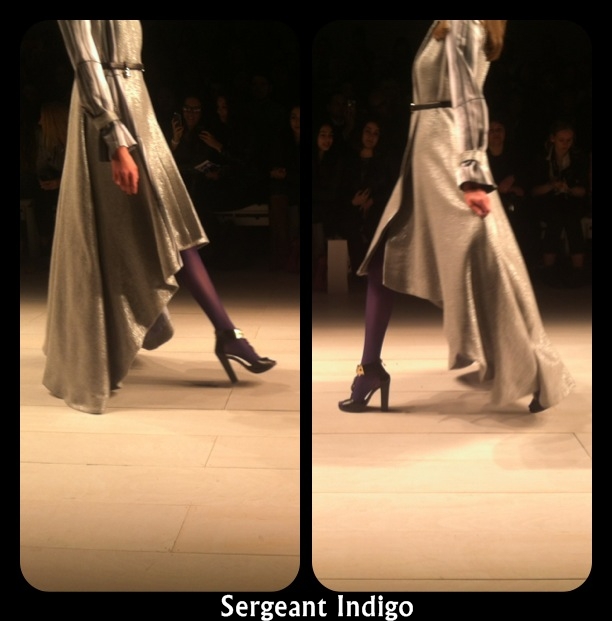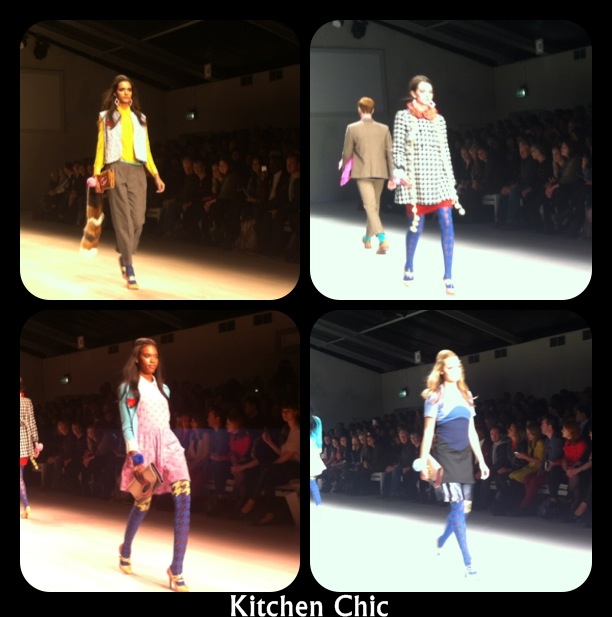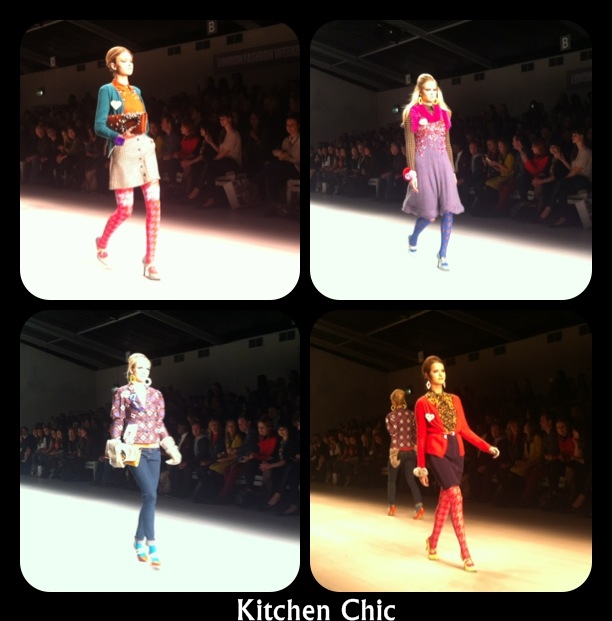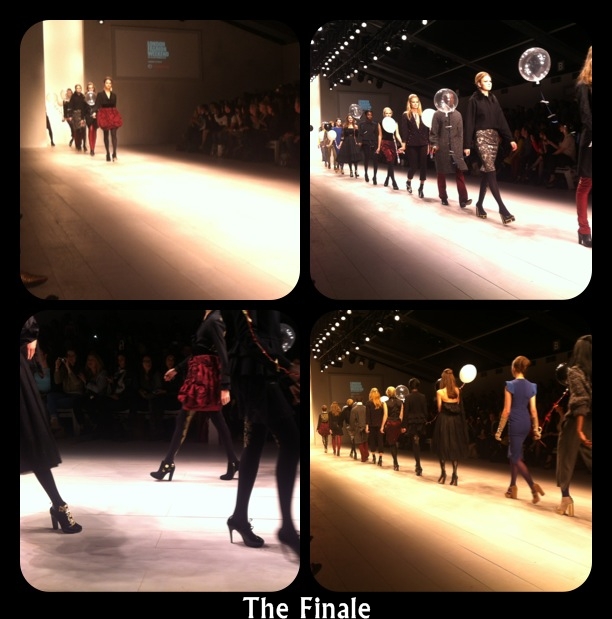 I have just come home from a fabulous sunday at the London Fashion Weekend 2012. The weather wasn´t what I ´d hoped for and I should have worn my wellies, but I decided to go all out with boots.
They highlighted 3 top trends all chosen from London Fashion Week as the strongest.
Lady Brocade
This trend really stands out with its Embroideries and embellishments, metallic quilting and deep silk velvet. Fun mettalic prints on leggings. My favorite part was the dark red colour that gave the look extra colour.
Sergeant Indigo
The military trend always stays but might sligtly change details. You´ll be sure to see shades of khaki, grey and black. Something I´m sure holds a piece for everyone. You´ll see some oversized shirts with masculine trousers, knits over shirts and oversized coats and parkas.
The colour pop here was the fabulous Indigo blue.
Kitchen Chic
This trend was my favourite! I loved the layers, the mix of fabrics and colours.
My favourite touch and something I personally will take in to my look was the knitted skirts on top of a silky skirt, such a feminine and playful look. Layering is the key and clashing the colours, almost like you would have just randomly pick and match the first things you can reach from your wardrobe.
I´ll go for a less printed look in my layring, maybe some dusty pink with a brownish grey. You can always transfor trends to something that you feel works for you.
I hope this inspired you as much as it did me.
You May Also Like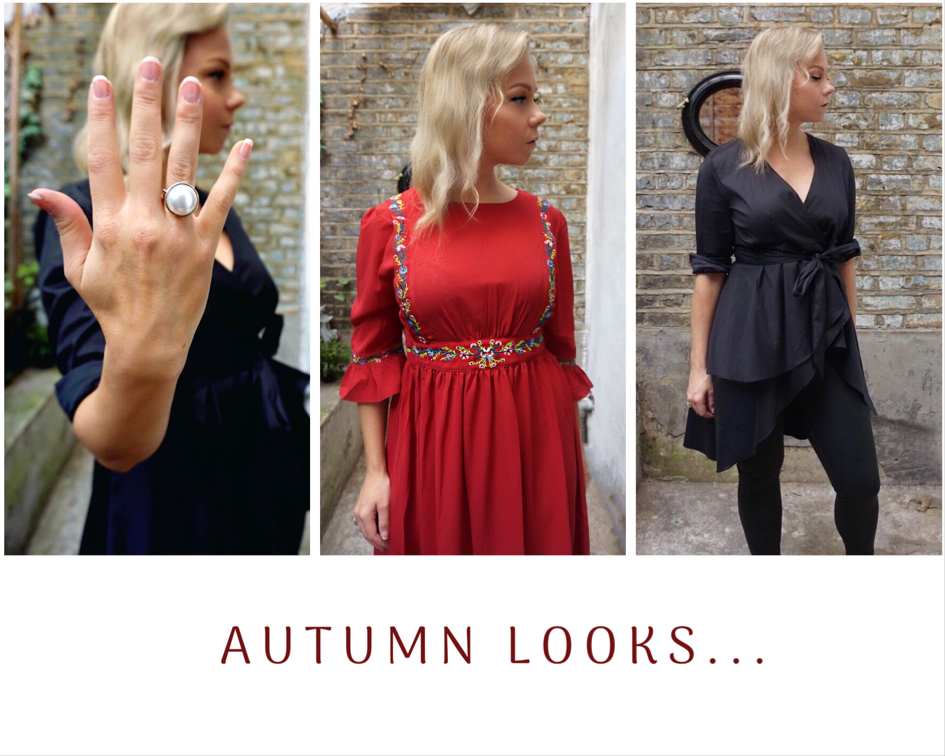 October 27, 2018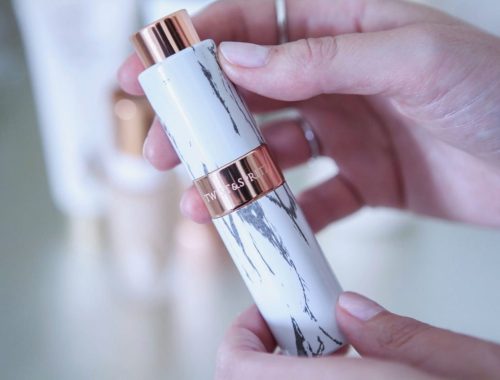 May 22, 2019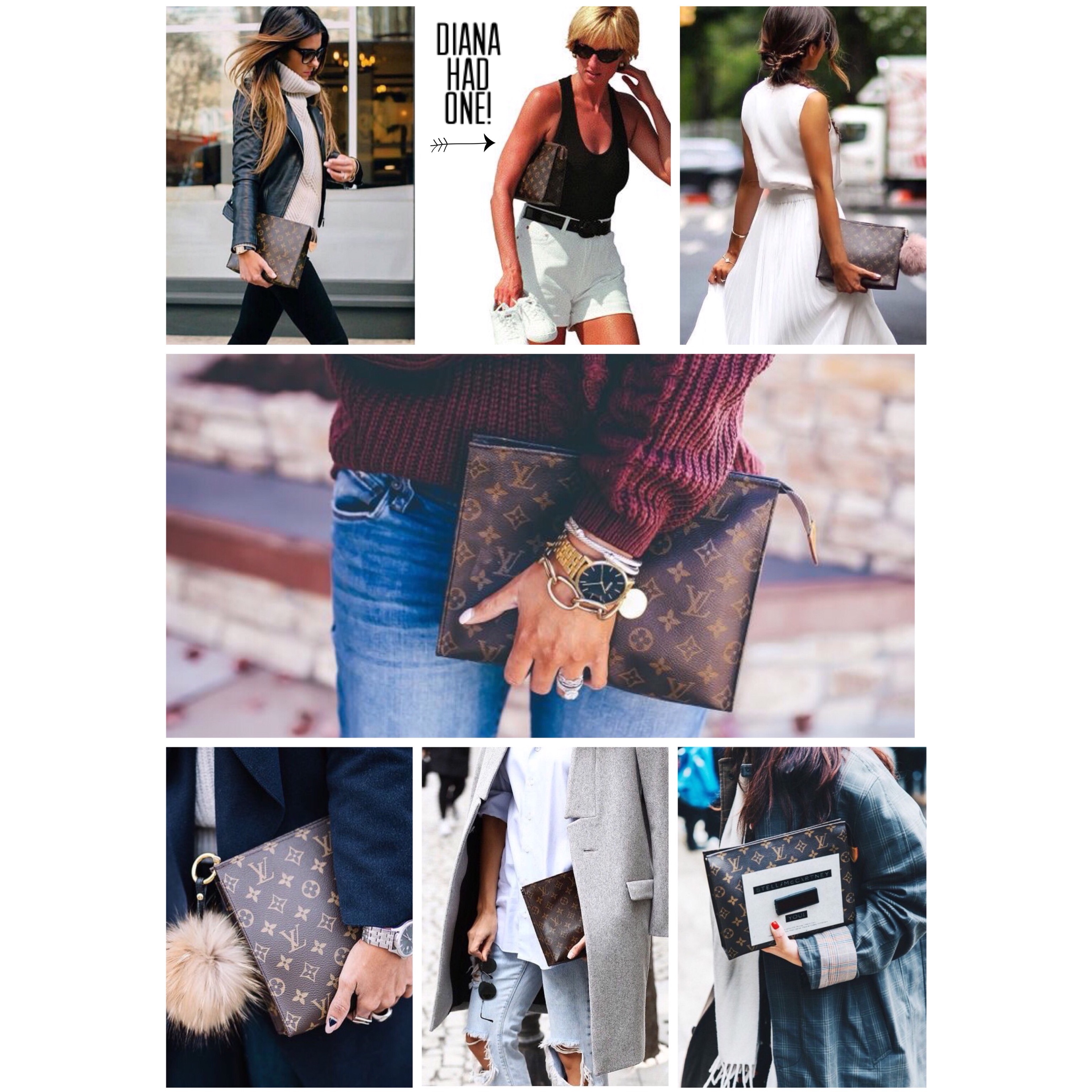 January 29, 2018