I am as we all know at this point mad about pencil skirts in various styles.
But this creation that Miranda Kerr is wearing had my gasp for air, it is amazing! Fun with print, the length is very chic and it just seems to be one of those skirts you can dress up and down to infinity.
I will definitely go out hunting for one of my very own..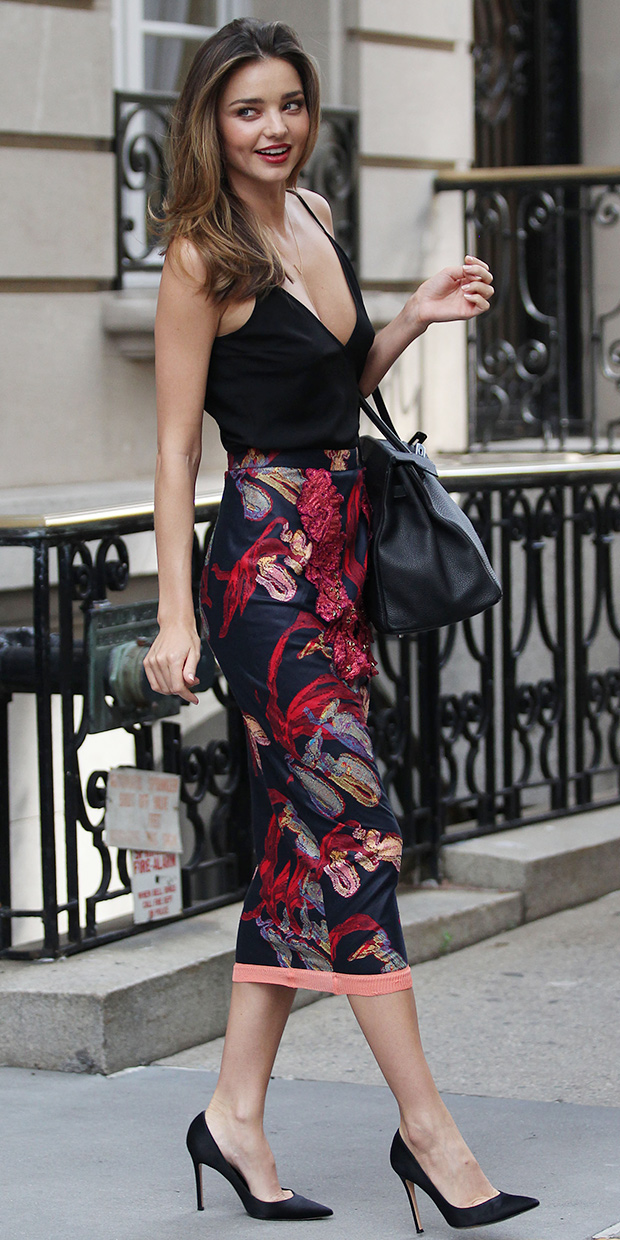 Image from: WhoWhatWear.com
If you liked this post, why not share it