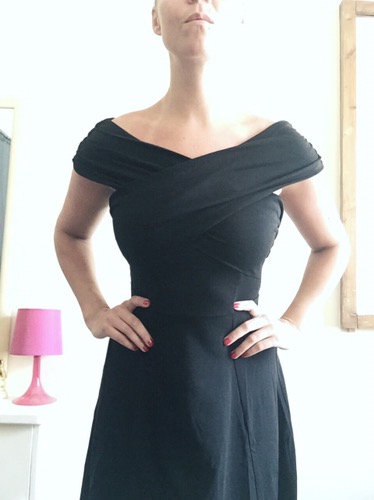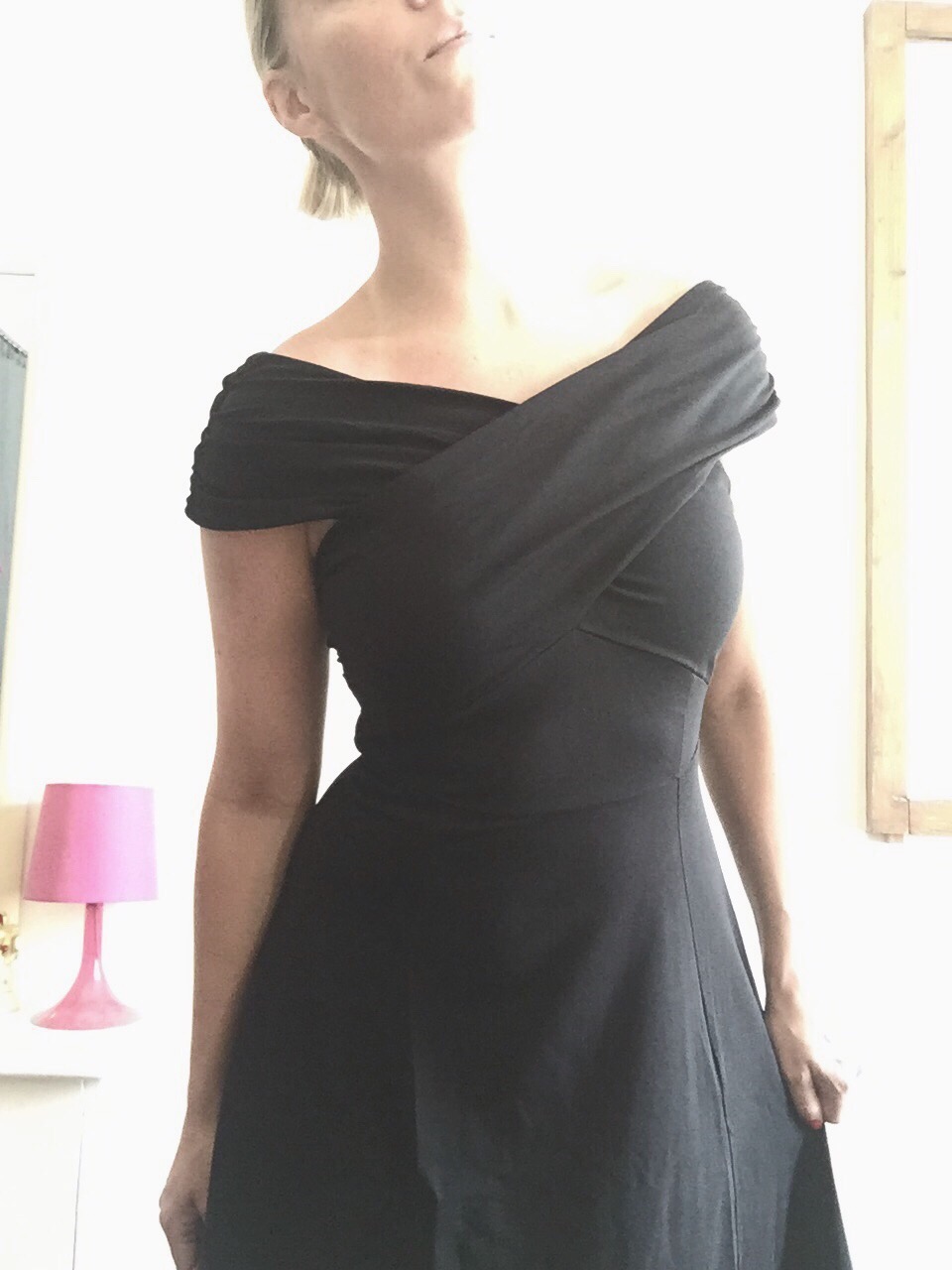 I have done it again..! Asos tempted me and I completely gave in. I found this off the shoulder Bardot style dress for a bargain of £28.
How can a LBD addict like myself resist?!
It's very soft and stretchy and a midi length to keep it chic. And a personal trick from me is to wear a skirt on top, a-line and let the dress serve as a "petticoat" works great.

If you liked this post, why not share it