Tweaking…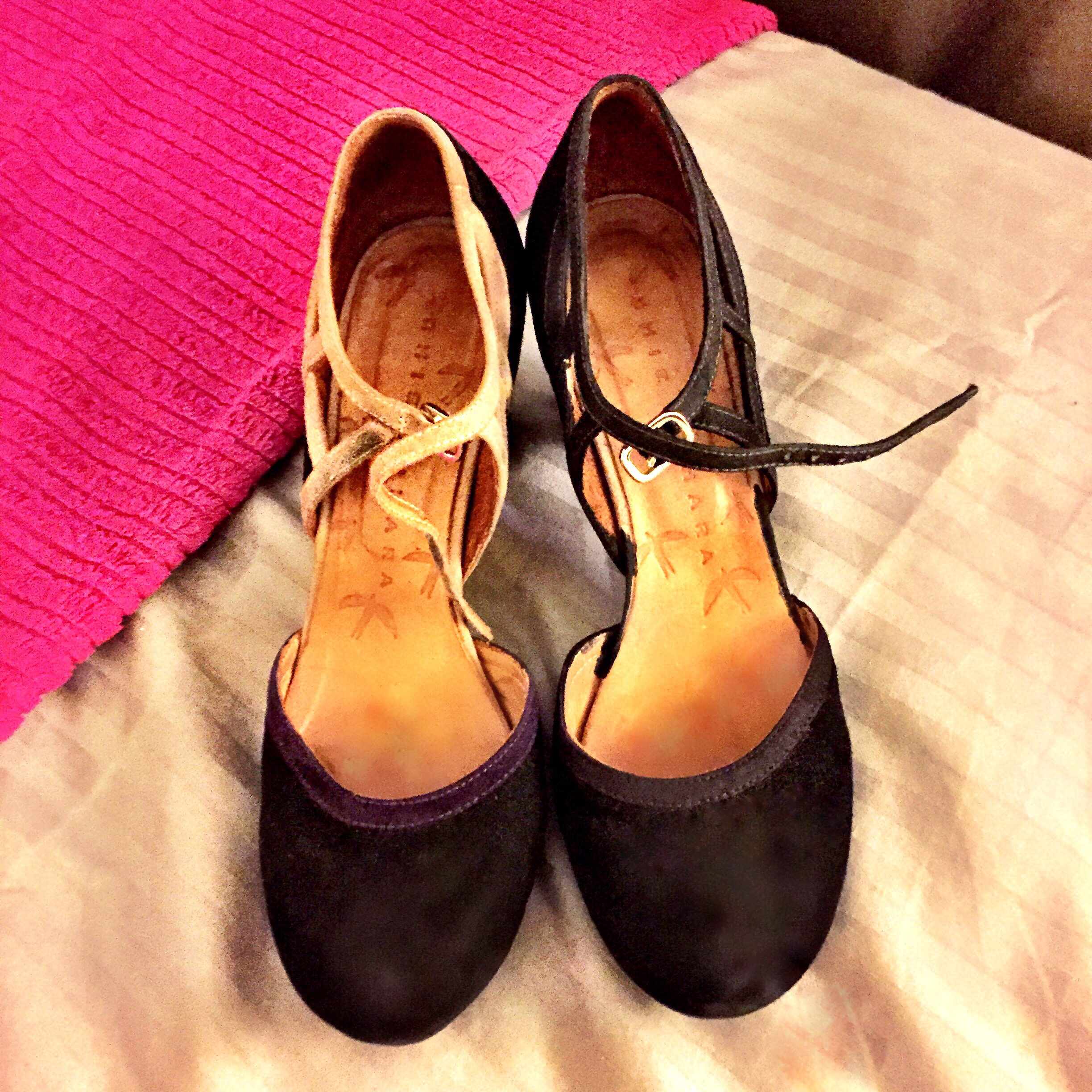 These are my very first pair of Chie Mihara shoes, I found them on sale and they had already at that point become slightly "tired".
The nude strap wasn't very clean anymore and sadly this made me not wear them as much. So I decided to solve this and bought a permanent fabric pen and voila!
If you haven't heard of Chie Mihara before you need to google her! She has orthopaedic foot beds in her shoes and this makes them magically comfortable. I could work 9hrs in these heels without a single pinch.
Now that's something!